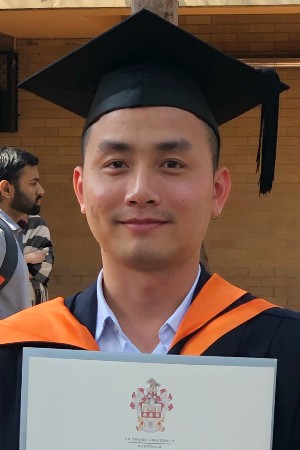 Qualifications :
Master of Accounting and Financial Management
Bachelor of Business Administration
Personal History :
I was born in a Southwest coast town in Vietnam. It has formed my personality since I was a child. I am explorative and I desire to learn new things. Therefore, I made the biggest decision in my life which was moving to Australia. You might think going overseas is not a very special thing, but it was the most important decision I had to do at that point in time. It was not just about moving but it was about leaving my family and friends behind. I left my comfort zone to be in another place that was totally different from my country. Everything from culture, language, weather, lifestyle was different. After more than five years, I can say this is one of the best decisions I have ever made.

I had two wonderful years at La Trobe University where I completed my Master of Accounting and Financial Management degree. During these two years at La Trobe Uni, I was an active volunteer as an international host at La Trobe University where I supported new international students in their first time coming to Melbourne.

I am happy to join the Pinant team, here, I can apply what I learned from the university and keep learning new things that will contribute to the team. We'd like to work together in helping our clients achieve their goals.

I am a proactive and hardworking individual keen on building up a career in the accounting and financial sector. You can describe me in three words: extrovert, explorative, and humorous. I love soccer and playing soccer. I love traveling and taking photos as well.