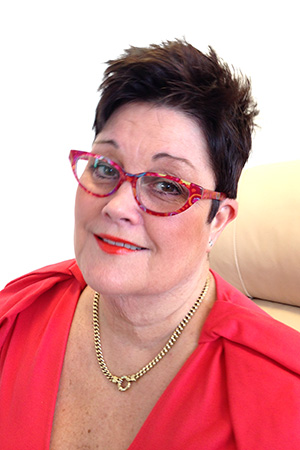 I am passionate about providing strategy-based advice that really delves into the strong desires and goals that people have

Background
The principal planner and CEO of Pinant Financial Planning.
Been in this profession for 33 years since March 1988.
Advised through 5 corrections of the market.
There is a story behind the company name… so just ask.
Previous profession was a secondary school teacher and an agency manager for National
I am:
The Queen Ant.
A challenger of your thoughts.
I point things out that others don't.
I have an intention to educate.
I see potential in you that you don't see yourself
I aim to:
Delve into your inner thoughts and crystallize these thoughts into your goals and strategies for your future.
I have specialized in strategy planning which is based around your goals.
We participate together to create your blueprint for your future called Statement of Advice.
Guide you through recessionary times. My clients have been well educated to stay in the market and understand the importance of diversifying. It's not the timing of in and out of the market, but how long you stay in the market.
If you had to describe me you would probably use the words caring, colorful, solid and funny. I go out of my way not to look like a planner. Sway away from suits, love variety, and my shoes.

"Once met, never forgotten.".
My staff are diligent, process driven, pride in their exactness and technical prowess. I want clients to feel secure.

My undivided attention to you is of paramount importance.

We cater to all clients' needs and age groups.

The planning process itself involves all your thoughts then modelled into a clear document for you to use.
I see all assets in the planning process such as property including the family home.
I have done extra study in Self Managed Super Funds.
Business & Personal Succession Planning.
Best Financial Decision:
Staying in the profession when times had become tough 3 years ago with Royal Commission.
"Expansion of our market awareness."
"Never wanted to the world's best-kept secret."We at Pinant are expanding again and have planned this through our various contacts and expertise.
Favourite Planning Experiences:
Paying out a claim to a client that was in need and had $300,000 deposited into her bank. She and her family are now secured, and she is still in remission. House paid off, renovated, retirement is secure and able to go back to their homeland to visit family. It reassures me once again and to my team that insurance is vital and an intrinsic part in the financial planning for clients. Challenging Centrelink and getting a decision overturned for a client that had her pension stopped because of Centrelink not understanding the rules on overseas pensions.
Currently helping a client that has no family with a death claim and planning for their future.